Shania Twain incorporates Scentevents® 4-D Multi-Scent technology into her Las Vegas Show SHANIA STILL THE ONE.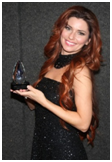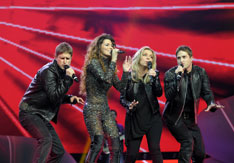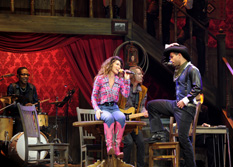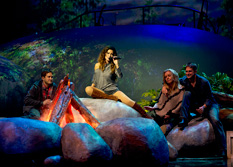 Photos courtesy Sandbox Entertainment
Call it Shania Twain: 4D live "Smell-O-Vision" at The Colosseum at Caesars Palace.At various points in the show, the audience experiences a variety of scents.
As Shania enters the Colosseumher signature perfume STILL THE ONE wafts over the audience. Later, as she rides a horse onto the stage there's a "saloon" scent, described as "leather and vintage," the audience also gets a campfire aroma while fans join Shania on Stage to sing around a campfire.
All of this has caught the nose of theScent Marketing industry. And Shania is now the proud owner of a Scent World 2013 SMITTY award, given to a fragrance owner who has used scent "in a way that is new and unexpected"—such as incorporating Scentevents 4-D, Live-FX scent diffusion into her show.
"I'm honored to have received the SMITTY Award for the most innovative use of scents in my show, including my new perfume, Still The One Day and Night," said Twain.  "Creating my new show, SHANIA: STILL THE ONE was artistically fulfilling and receiving this award is yet another level of reward I hadn't even imagined.  I'm proud of this unexpected achievement."
Shania will return back to the Colosseum stage in October.  For a full list of performance dates to see SHANIA:  STILL THE ONE or to purchase tickets visit www.shaniainvegas.com.  Shania's perfume Still The One Day and Night can be purchased at the show's boutique.