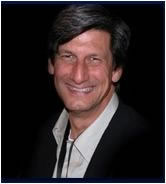 Neal Harris, Founder of Scentevents,
Harris Fragrances and Co-Founder Live-fx
Neal has spent over 24 years in the fragrance industry managing and assembling winning teams for local, regional, national and international fragrance operations.
Neal has hands (nose) on experience in the creative perfumery / product development process and is one of the most well respected professionals in the fragrance industry. He is responsible for design, development and supply of fragrances for many trendsetting and up-and-coming brands and products in the household, personal care and perfume industry. He is the author and/or co-author of numerous patents and trademarks for innovative products currently in the market and/or in the pipeline for future launch.
Neal is the founder of Scentevents® a designer and provider of scent marketing and ambiance systems for consumer products, hospitality and retail venues, corporate and product promotions, and Scentematagraphy® services for special events, entertainment and scent related programs. Neal is the founder and president of Harris Fragrances, LLC; Harris creates, designs and supplies fragrances to product marketers in the personal care, perfume, household air care , toy and novelty industries. Harris is also the co-founder of Live-fx. Live-fx is the designer and manufacturer of a new patent pending universal control system that allows customers to control or automate various effects for computer programs, games, advertising, promotional, film making, themed events and entertainment uses. The unique system allows readily available 'off the shelf' systems such as typical fans, lights and other equipment to be controlled through use of the unique proprietary software/control interface system.
Expertise obtained over the past 28 years of experience allows Harris to design and advise Scentevents clients on all aspects of the use of scent in their desired programs from strategic scent marketing and brand building marketing programs to fun parties and events- Neal is 'The Scent Guy' with thorough understanding of scents and scent systems and how to use them properly.
Neal is an active community and business leader: a member of the Board of Directors of the Junior Blind of America, a member of the beauty program advisory board of the Fashion Institute of Design and Merchandising (FIDM).
Neal loves to share his knowledge and passion of the fragrance business through educational opportunities at schools, colleges and seminars.
Hear the whole story yourself, in under 2 minutes.

Radio Story
Scentevents featured in this great blog as a MILLION DOLLAR idea.