A benefit fund-raiser can be one of the most important events for a non-profit. Besides generating essential operational capital, a well-orchestrated fund-raiser brings much needed press and exposure to a cause. And beyond good press for the charity, the event can be priceless for any reputable PR firm. But it could also spell disaster, and once such event was almost a disaster for the event designer, Anonymous events in Irvine, California. ALMOST that is.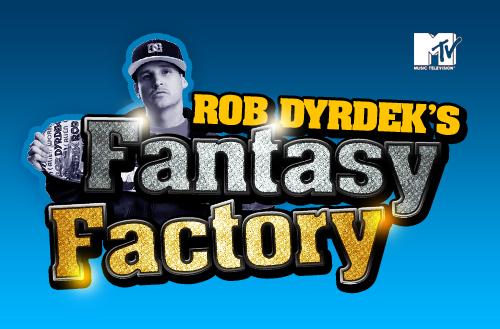 The  Rob Dyrdek foundation  Sk8 4 Life fund-raiser  raises money to provide underprivileged children with skate parks, boards and  safe, drug-free areas for exercise, practice and fun.
The recent  high-profile event was held at the Rob Dyrdek Fantasy Factory in Los Angeles. The red carpet event was attended by LA celebrities including Victoria Beckham and children, Travis Barker, Pharrell, Ali Landry, Adrian Wilson, The Game, Dana White and more. Indoors, guests enjoyed the skate park, zip line, foam pit, and skateboard demonstrations from Street League pros.
But it was the outdoor venue that created the challenge for Anonymous event planner, Jessica Hudson. The location is situated directly across the street from a major Los Angeles City  garbage facility. Under unpredictable wind conditions, the outdoor space that had cocktails, hors d'oeurves and musical performances would have been overpowered by the worse stench LA has to offer.
"We had to find a way to cover the horrible smell outside," says Hudson. "Luckily we found Scentevents and their ScentefX™ battery operated fans."
Using several strategically placed, low-noise fans, the outdoor space was filled with a familiar and enjoyable citrus scent which easily counteracted any possible linger from the nearby dump.
"The guest never noticed the smell and even commented on the great citrus aroma throughout the event," said an appreciative Hudson.
"This is a great example of our problem solving scent solutions," says Neal Harris of Scentevents®. "Most scent companies are only equipped to handle permanent installations and indoor solutions. Our new ScentefX™ system is a simple and economical choice that can be quickly dispatched and set up anywhere."
With battery operated fans and patent pending ScentefX™ sachets filled with natural ceramic scent beads and high quality scents, any space can be transformed and enhanced with an aroma that either sparks a guest's senses to evoke a response, or remains subtly in the background undetectable but part of an overall experience.