Any wedding planner will tell you that it's the smallest of details that can either make or break what is the most important day of a woman's life. And those tiny details will pop up in the most unexpected of places. From the wrong tint of a boutonniere to a bridesmaid's last-minute bad haircut choice, it's the details that will leave a lasting impression. And it's the prepared professional who can be there with the answers, leadership and grace under pressure to turn any wedding nightmare into the seemingly perfectly planned coincidence.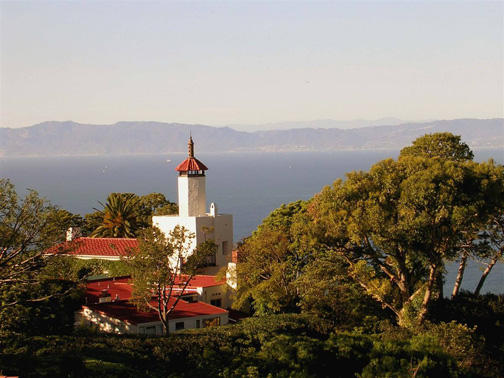 Much was the situation recently for one bride having her special day at a quaint rustic Inn off the coast in Palos Verdes, California. Days before the wedding it was discovered that the 18th century Spanish style hall where the evening reception was to be held had a musty wet smell from it's proximity to the ocean and a recent water leak. Overlooking the ocean was a breathtaking view, unfortunately your breath was also taken away the moment you stepped into the hall.
"First impressions are everything," says Mario Rocha of The Three Waiters.  "Everything was perfect except this musty odor at the venue."
Luckily for this bride, her wedding planner was prepared and knew to call Scentevents.
"Our new ScentefX™ event kit was a perfect solution for this space," says Neal Harris, CEO of Scentevents®. "Many venues would have required industrial products that are common in the industry. But our new ScentefX™ system is the perfect economical solution for just this scenario."
Armed with more than a dozen patented scent sachets ranging from "California Garden" to "Sea Mist," Harris was able to offer the bride a palate of choices that complemented her tastes, while not overwhelming her days prior to her "I Do's."
"Working with the bride we understood what might be her perfect scent for the wedding day and designed an elegant, sophisticated, fresh and clean scent to complement the theme of this special day," said Harris. "Upon arrival, guests were greeted by a subtle scent reminiscent of a walk through the lush gardens of Los Angeles. Star jasmine with hints of green vine and freshly cut grass were accented with the blooms of orange and a touch of kumquat to welcome guests as they arrived at the seaside location for a complete experience."